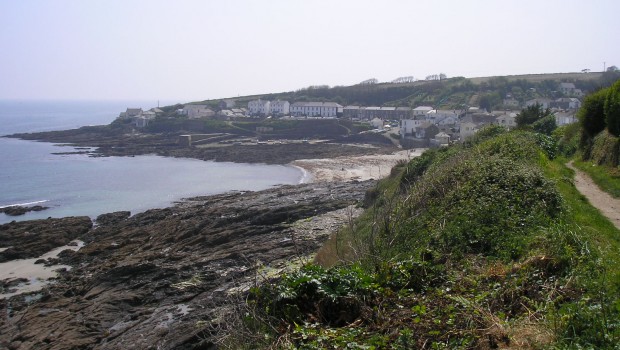 Portscatho is a popular location for holiday makers and has many good facilities on offer. There are numerous self catering properties in Portscatho ranging from quaint fishing cottages to larger houses and appartments. Portscatho is not a particulaly large village so wherever you stay duriing your holiday you wont be very far from the beaches and other village ammenities.
Portscatho, along with many other villages along the south coast including St Mawes and Mevagissey, were well known for Pilchard fishing and was an important factor in the growth of the local economy. Over the decades the numbers of Pilchards diminished and eventually most of the fleets fishermen ceased trade. However over the last year or so there has been a huge increase in Pilchard stocks as well as Anchovies in the area and once again it is very profitable times for the local fishermen.
There are many high quality self catering properties in Portscatho and they'll assure you of a comfortable stay. A few are: Rosteague Farm Cottage, Pendrea, Porthgate, Apsley Cottage, Lapwing, Curlew, Quayway Lodge, Bermuda Cottage, Whimbrel, and Blackfox cottage. Most have sea views.
Gerrans at one stage was a seperate village but over time as the two have expanded Portscatho and Gerrans now merge as one larger village. Gerrans is further back from the shoreline on higher ground and hosts the pub 'The Standard' a good pub for food and local ales.
Lower down in Portscatho is another pub, The Plume of Feathers, and as its closer to the harbour does get busy during the summer months. The Plume is very popular with the locals and you can be certain of meeting a few charectars in the early evening!
Other villages on the Roseland Peninsula, such as Veryan, Portloe and St Mawes are all just a short drive away but to really appriciate the Roseland one should walk along the coastal paths that run from Mevagissey all the way to St Anthonys Head which is next to St Mawes. Along the way you'll find other small villages tucked away in the surrounding Countryside.